Meet Our Doctors

James P. Powell, DC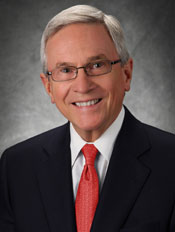 Dr. Powell graduated from National College of Chiropractic, Lombard, Illinois in 1970. He is a Diplomat in the International Board of Applied Kinesiology and selected as a Fellow in the American College of Chiropractors, FACC, as well as, the International College of Chiropractors, FICC.
He is certified in Rehabilitative Exercises, from the University of Florida, College of Medicine, and the Department of Health and Human Performance.
Dr. Powell holds licenses in Ohio, Florida and California. He has held Chairmanships in local, state and national chiropractic organizations. He is past president of the Ohio Chiropractic Board, serving in that position for 8 years. He has also served 12 years on the Board of Trustees at New York College of Chiropractic, and his community on various Boards, including the Board of Trustees at Malone University for 15 year, four years as Chairman. He also served as a Board member of the Total Living Center of Canton, that feeds, assists and ministers to the poor.
Dr. Powell conducted seminars for Chiropractic Colleges assisting the outpatient college clinics in providing nutritional services for their patients with his son Dr. Robert Powell. Dr. Powell is the author of "The Seven Essentials of Health and Well Being." He has been published in several Chiropractic journals, & has received special awards for his accomplishments within the Chiropractic profession, including Chiropractor of the Year in Ohio.
He also has served as a consultant for special projects with Standard Process in Palmyra, Wisconsin for over 10 years. He is also the author of "The Cause of Health" for patient education. Dr. Powell has been married to his wife, Donna, for over 55 years.
Email Dr. James P. Powell
drpowell@powellchiropractic.com

James D. Powell, DC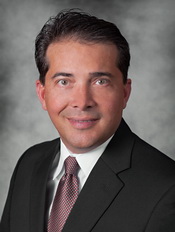 Dr. Jim graduated from Parker College of Chiropractic, Dallas, Texas in 1993. His postgraduate education includes training in International College of Applied Kinesiology, Pediatric Chiropractic Treatment, Acupuncture, and Rehabilitation. He has studied cranial therapy which provides great benefit for infant and children's health as well as those suffering head injuries.
Dr. Jim is certified in Rehabilitative Exercises from the University of Florida, College of Medicine, Department of Health and Human Resources. Dr. Jim has held numerous Local, State and National Chiropractic Association memberships and is serving in leadership positions. He currently serves as a board member of the Total Living Center in Canton and the New Covenant World Missions at Hospital Shalom in Guatemala. He has received special awards for his accomplishments in the Chiropractic profession. Dr. Jim enjoys being active outdoors and spending time with his three children, Jimmy, Jonathon, and Joy.
Email Dr. James D. Powell
drjim@powellchiropractic.com

Walter B. Null IV, DC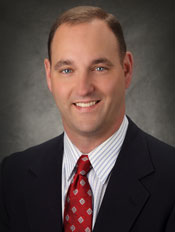 Dr. Null graduated from New York Chiropractic College, Seneca Falls, New York in 2000. He received his Bachelor of Science from The Ohio State University. Dr. Null's Postgraduate education includes training in Kinesiology, Evaluation and Treatment of Common Sports Injuries. He is certified Kinesiotaping for acute injuries and Pediatric Chiropractic Treatment.
He holds memberships in Local, State and National Chiropractic Associations. He is also certified in Kinesio-Taping for injuries. Dr. Null is married to Heather and has three children, Julia, Molly and Charlie.
Email Dr. Walter B. Null
drnull@powellchiropractic.com

Robert D. Powell, N.D.
Health & Wellness Center Director of Functional Nutrition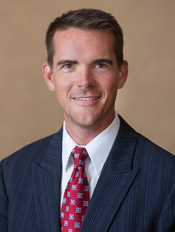 Robert D. Powell has served as the Director of our Health Wellness Center in Functional Nutrition since 2003. He is a Board Certified Naturopath and is a registered Naturopathic Diplomat. He specializes in nutritional counseling, diet and weight loss programs, whole food supplementation, herbal and homeopathic remedies, Meridian Stress Assessment, and Zyto technology. Dr. Powell consults with patients to assess nutritional needs and personal goals as well as supportive care.
We offer a variety of laboratory tests, computerized testing of acupressure points, bio impedance, and physical and nutritional examinations including saliva and urine. Dr. Robert and Dr. James Powell have conducted continuing education seminars for a variety of healthcare professionals throughout the country. These include chiropractors, naturopaths, medical doctors, dietitians, and nurses. These programs were implemented to aid practitioners in providing better, more effective nutritional care for their patients. Currently serves as a consultant for Standard Process, whole food nutrition company. Dr. Robert works with our staff doctors to ensure that our patients receive the most appropriate and safest healthcare naturally.
Dr. Robert has three daughters, Grace, Emily and Addison. When not busy running between his daughters activities, he enjoys everything nature has to offer: camping, hiking, gardening, biking, and taking jeep rides.
Email Robert Powell
robert@powellchiropractic.com

Meet Our Doctors | (330) 494-5533