About Powell Chiropractic Clinic, Inc.
We are a family-owned, family-operated, and family-oriented health care center that has served the Canton, Ohio community since 1970.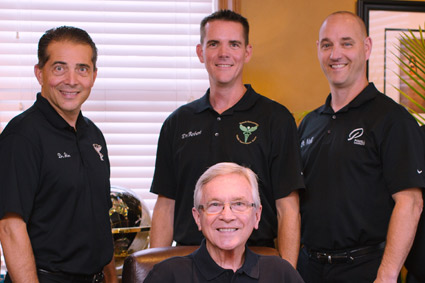 In the early 50's, Dr. Powell's mother developed polio from the polio shot. She was greatly helped by a Doctor of Chiropractic and wanted her son to help others by becoming a chiropractor. Now after over 50 years seeing so many regain and maintain health through natural methods, Dr. Powell continues to be inspired to provide state-of-the-art chiropractic care.
We care about your overall health as if you were a member of our own family, which translates into more than just treating your symptoms. As established chiropractors in Canton, the doctors of Powell Chiropractic Clinic, Inc. want to teach you how to care for your whole body, thus preventing future health issues.
Achieve Total Wellness
Our chiropractors, as well as, other well-trained professional staff and a Naturopath members are equipped to help you achieve total wellness. You, too, will know you've made the right choice as soon as you step into our warm, friendly office. Choose our family to help your family relieve pain, restore function, and regain health and improve your quality of life!
Our Canton chiropractic office is located in Jackson Township 1/2 mile southwest of Interstate 77 between Everhard Road and Dressler Ave. We have been in the same location since 1989 and offer individualized health and wellness counseling and exercise instruction with fully equipped state-of-the-art MedX rehabilitation equipment.
Sound interesting? Please contact our office to make an appointment.

About Powell Chiropractic Clinic, Inc. | (330) 494-5533