Rapid Release Technique in Canton
What's all the buzz about?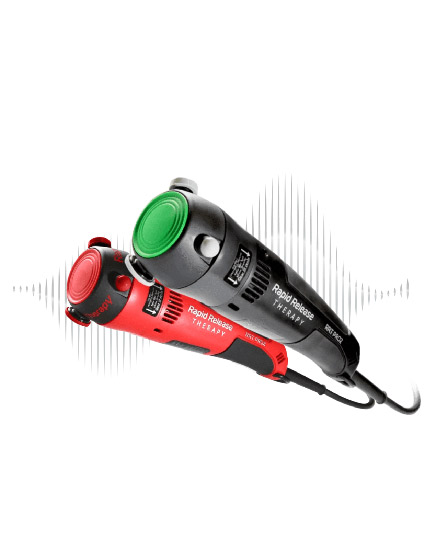 Rapid Release Technique is one of the latest and most advanced therapies to help break up scar tissue and adhesions in the body. Using vibration therapy, the instrument is able to penetrate deep under the skin and help loosen chronic or acute scar tissue.
Common Conditions
Listed below are common conditions caused by scarring of soft tissue which can be helped with Rapid Release Technique:
Ankle pain
Back pain
Carpal tunnel syndrome
Contractures
Headaches
Knee problems
Limited joint range of motion
Muscle spasms
Neck pain
Neuromas
Shoulder pain
Soft tissue adhesions (muscles, tendons, ligaments)
Temporomandibular joint disorder (TMJD)
Tendonosis
Tennis elbow
Trapped nerves
We Can Help You
Powell Chiropractic Clinic, Inc. is proud to be the first healthcare provider in the Canton area to offer this effective treatment.
Call our office and set up a complimentary consult with one of our doctors to find out if Rapid Release Technique and chiropractic care is right for you!
CONTACT US »

Rapid Release Technique Canton, Massillon & Stark County OH | (330) 494-5533