We're here to care for you!
There Hasn't Been a More Crucial Time to Get Chiropractic Care.
In light of the Coronavirus/COVID-19 pandemic, we want to let you know the actions and precautions our clinic is taking to make it a safe place for you. Along with other healthcare facilities, our office will remain OPEN during this period of time. Our hours at this time will be Monday, Tuesday, Wednesday, Thursday 8:00am-1:30pm; 2:00-6:00pm.
If you do not feel well, have a fever, or have any flu-like symptoms, the CDC recommends you stay home. We can reschedule your appointment(s) to prevent you from regressing in your current treatment goals. If you are not feeling well and need care, please contact our front desk and we will work with our doctors to make special arrangements so you get the care you need. Our primary concerns are your health, safety, and prevention.
The current situation with COVID-19 is new and challenging for all of us. Together we have a shared responsibility to support our friends, families, and our communities who put their trust in us to serve them. As a healthcare facility, we are here for each of you. Our doctors and staff are dedicated to doing our part for the members our community during this healthcare crisis. We are committed to the learning and understanding of this virus and how best to treat and support our patients.
While there is a lot of valid fear and panic going around, realize that we have to constantly remind ourselves to focus on what we CAN do to navigate our way around this pandemic. In addition to following CDC guidelines to avoid spreading germs and viruses, including washing hands thoroughly for at least 20 seconds with soap and water in conjunction with other common practices, there are other things you can do that may help your immune system: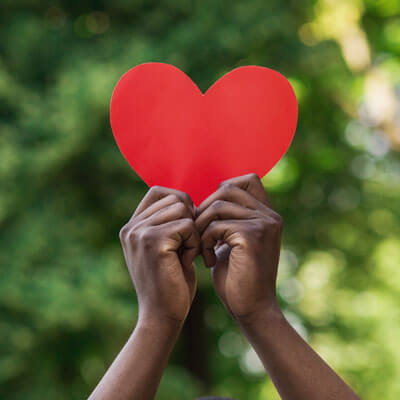 Do your best to drink plenty of water; We recommend drinking at least half your weight in ounces of water daily.
Eat plenty of fresh vegetables and fruits.
Avoid processed foods and sugars as this can increase inflammation and decrease immune system function. Studies have shown that certain vitamins, minerals, and herbs may help boost your immune system and may reduce signs, symptoms, and duration of illness. These include (but are not limited to): Vitamins A, C, D3, E, & K2; Calcium lactate (great for helping fevers!); Zinc; Echinacea; Elderberry. Garlic, onions, & mushrooms have been shown to support the immune system as well. As always, before starting any new regiment, please consult with your doctor. We are available by phone and email to help you!
Incorporate movement (stretch, walk, yoga, etc) into your day which may help your circulation and lymphatic systems.
Get rest and avoid mental stress.
Our team at Powell Chiropractic is dedicated to your overall health, wellness and comfort.
We are taking extra precautions. The following steps are a few of our new procedures:
Each area of our office is equipped with hand sanitizers. All of us, including the doctors, front desk and staff are required to sanitize between all patients along with regularly washing hands following CDC guidelines.
Hand sanitizer will be placed at the front desk, waiting areas and in each treatment room/area. We ask that you use it before signing in and while in the office, as needed.
We have disinfectant in each room and by each adjusting table. It's our policy to wipe down all tables and equipment before and after each patient. All head pieces on our tables will be wiped down with disinfecting wipes and/or sprays after each use.
We are increasing the frequency in which commonly touched items are wiped down and disinfected.
Our doctors and staff are equipped with the appropriate personal protective equipment and will use where/when applicable.
If you are immunocompromised, your doctor can set aside some time to make special arrangements. Please reach out to us so we can arrange this.
We can offer virtual consultations / telemedicine for new or existing patients. Call our office to make an appointment for yourself or a loved one.
We will provide educational materials and updates so you can stay informed; follow us on Facebook and Instagram for additional information.
For your safety, toys and magazines have been removed from the waiting area to reduce spreading of germs.
As recommended, we are taking daily temperatures of our staff before and after the start of his/her shift. If a staff member becomes ill, has a fever, or is not feeling well, we will not permit them to come into the office until they are well. We have been advised to take temperatures of patients as well. Thank you for your understanding and cooperation.
Regular staff meetings/communication will include open discussion on how to make our clinic even safer.
Some Facts to Keep in Mind
As of March 22, 2020, there have been 35,418 confirmed cases in the United States, and 473 deaths (or 1.3%). Over 14.9% of those fatalities have been in the 80+ year old range – majority of those cases involved immunocompromised people who were suffering with other valid / serious health issues.
Worldwide, 87% have recovered and 95% of cases are considered mild. It's safe to say that the fatality rate will be adjusted down at some point, once more people are tested and those with very mild or non-existent symptoms taken into account.
Sources: www.cdc.gov and www.worldometers.info/coronavirus/


While the risk of death is extremely low in the general healthy population, proper precautions should be taken to avoid contraction or complications.
Things to Consider
In the past 50 years in practice, many of our patients have shared that chiropractic care has helped them decrease or manage their allergies, improve their immune system (they don't catch as many colds) and improve their overall health.
There is research that suggests patients under chiropractic care experience improved immune system function.
During the 1918 Influenza pandemic, medical doctors treated 93,590 cases of influenza patients, with 6,116 deaths – that's a mortality rate of 6.53% or approximately 1 out of every 15. On the other hand, 4,735 patients were under chiropractic care, with only 6 fatalities – a mortality rate of 0.12% or approximately 1 out of every 789.
Getting adjusted may improve your overall health and keep your nervous system healthy. We definitely want optimal health as we go through stressful times!
Our doctors follow the same daily regimen they recommend for patients to optimize immune system function: healthy eating/wholefood nutrition, exercise, rest, prayer or meditation, wholefood supplements and, of course, chiropractic care!
We Encourage You to…
Reach out to us for special arrangements if you are unwell, sick, or feel something coming on. If you have a fever, please let the staff know when scheduling your appointment! If you have specific health questions or concerns, please contact one of our doctors.
Hydrate, eat healthy (being sure to get plenty of fresh vegetables and fruit!!), exercise, and get plenty of rest.
Incorporate movement in your day! Walking, bike riding, stretching, and yoga are great ways to keep your body moving and improve circulation and lymphatic flow.
Tend to your mental and emotional health. Anxiety and stress will dramatically weaken your immune system and make you more susceptible to illness.
Stay positive and support your neighbors and local businesses during this difficult time.
We appreciate you and are doing our best to serve you and your family.  We pray for all those affected during this difficult time and that this will soon pass with minimal lasting consequences.
Be happy and healthy.
Sincerely,
The Doctors and Staff at Powell Chiropractic